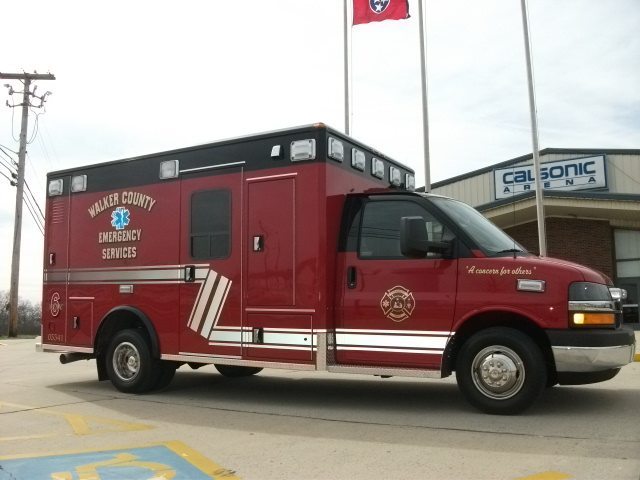 Optional Services
Your remount can involve cosmetic services to restore the interior and exterior appearance of your ambulance. These enhancements may include: – Completely repainting the module with PPG single stage urethane paint system. – Upgrading all lighting to LED. – Install a reflective stripe or graphics. See our Decal Page to see some of the decals & striping we have performed for other customers.
Select-Tech designs and installs all custom decals and striping in-house. – Replacing or repairing any damaged upholstery with matching material or any new color. We have several colors to choose from. – Replacing the floor covering with Lonseal flooring and replace sub-floor as needed. – Changing virtually any cabinet configuration. – Repairing any damaged exterior/interior trim or components as needed. – Replacing all weather-stripping on all compartment and access door openings. – Replacing all door hardware including paddle handles, rotary latches, door rods, etc. – Installing electronic door locks on all compartment and entry doors and integrating into the chassis remote key fob. – Changing your unit from a Type III to a Type I or vice-versa.
– Installing a 20-inch cab extension on your Type III to give an abundance of cab room in your cutaway chassis. Below is a photo of a Type III ambulance with a 20″ cab extension.