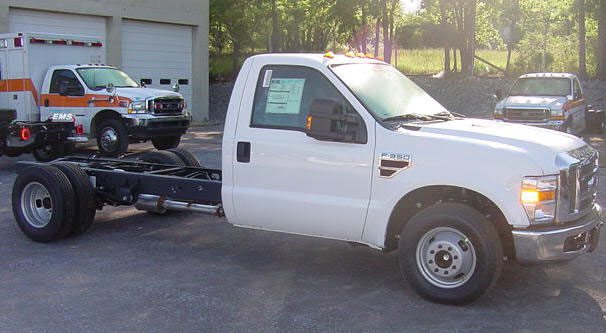 #4: New Chassis Preparation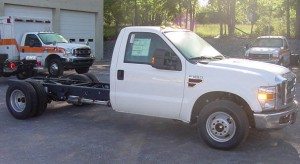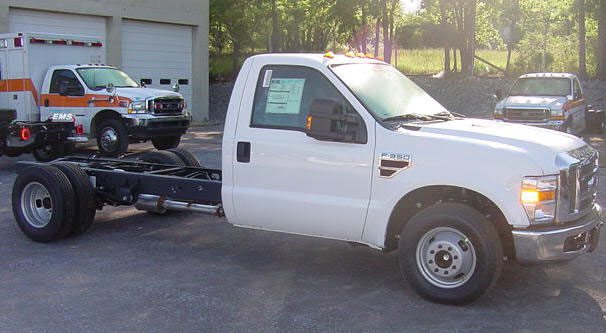 Step #4: New Chassis Preparation
Preparing your new chassis involves a number of aspects, including:
Mounting "Outriggers" with rubber isolators are installed along the frame of the chassis for mounting the new module. This creates and isolation between the aluminum frame of the module and the steel frame of the chassis.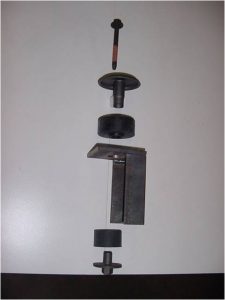 New wiring: The new chassis will receive all new wiring harnesses from the engine compartment to the cab console. Wiring specifications include:
● All wire will be minimum of #14 gauge stranded copper with GXL temperature rating to meet SAE J1128.
● Large #2 gauge or larger stranded copper wire will be used to connect the batteries to disconnect switches and alternators.
● All wiring will conform to SAE standards and be large enough to carry the required amperage for its respective device.
● All wires will be color-coded and/or numbered.
● All wiring connections will be insulated solder-less type.
● All wiring is done in accordance to chassis manufacturer and QVM guidelines.
New battery disconnect switch:
The chassis also will receive a new battery disconnect switch (Cole Hersee M-2484-16 or equal). This switch will be appropriately labeled and mounted into the floor console just to the right of the driver's right leg
Creating a "circuit board" effect:
Flasher motors, wigwag, terminal blocks, solenoids, etc. that are to be remounted onto the new chassis will be located in the floor console or behind the drivers seat for easy access and weatherproofing. All these items are to be attached to a flat surface to prevent loosening and provide a "circuit board" effect to easy maintenance.
Another option is to completely replace your electrical system. This is typically performed when an ambulance's electrical system has aged worse than the module or continually produces problems. A new electrical system includes a new Power Distribution board, Front Switch Panel, and Rear Switch Panel with LED backlighting. Below is a photo of a complete electrical system refurbish.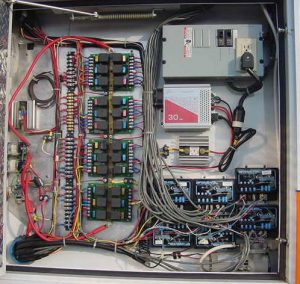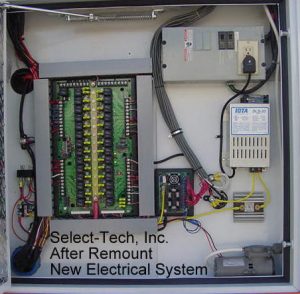 (Left: Before Photo, Right: New electrical system installed by Select-Tech)