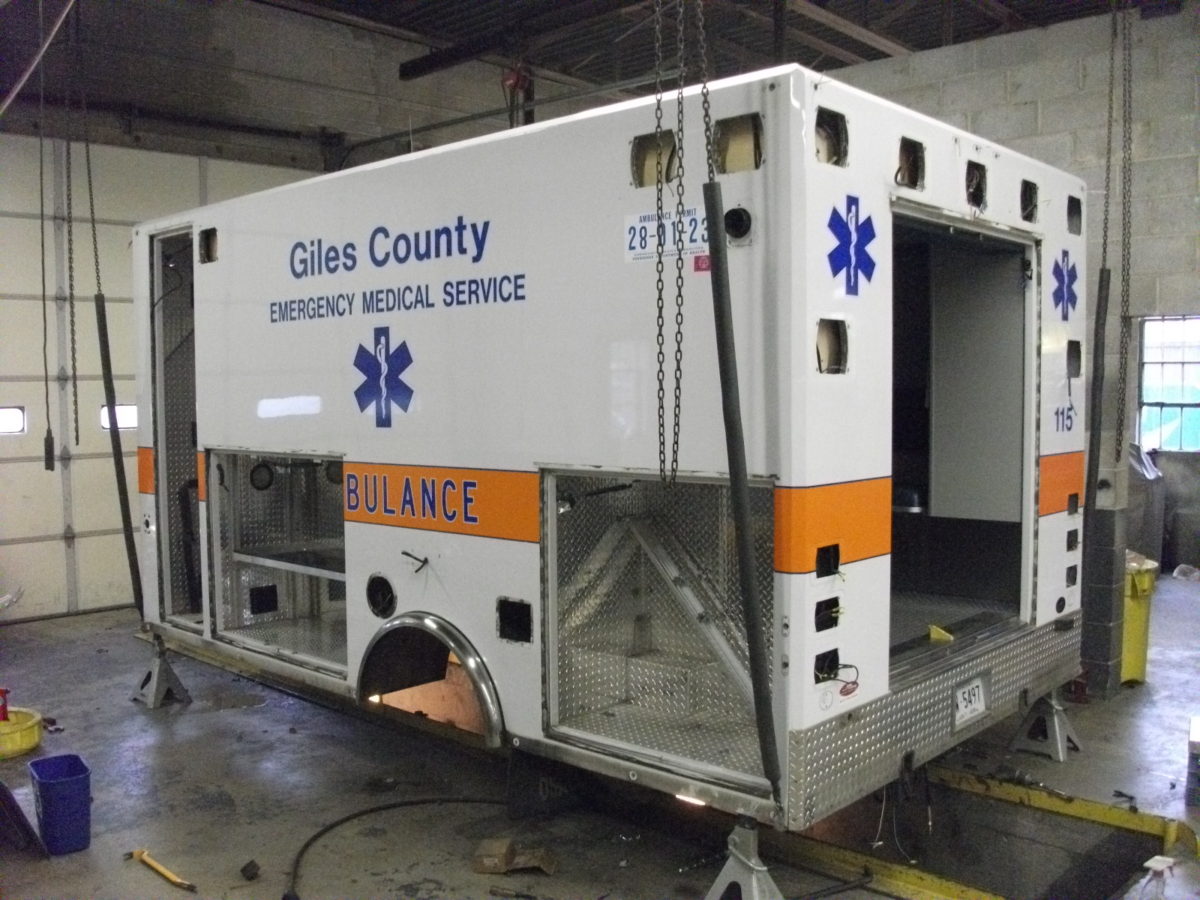 #2: Demounting Module
Step #2: Demounting Module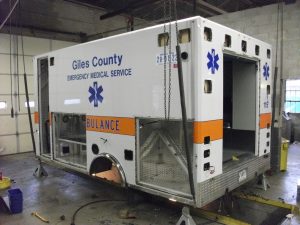 We remove the module body from the old chassis using overhead slings, taking special care to not bend, damage or disfigure the structure. Also during this phase …
● All HVAC and electrical harnesses connecting the module to the chassis are disconnected on the chassis side in an environmentally safe manner.
● All wiring harnesses under the hood and into the cab of your old chassis are removed and inspected.
● Fixtures (i.e., isolators, flashers, wigwags, solenoids, etc.) under the hood of the old chassis are removed for future replacement onto the new chassis.
● Light bars, spotlights, siren, console and other items attached to the old chassis are carefully removed for remounting to the new chassis.
● Any module modifications such as warning light changes, removal of lightbars, etc. are performed at this time, before the module is painted.
● All doors are removed before going to paint. Door hinges are polished or replaced as needed.