Ambulance Remounts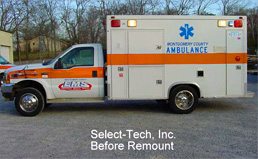 Select-Tech specializes in Modular Ambulance Remounts:
A modular ambulance remount involves a number of steps designed to restore your truck to its original level of mechanical operation and safety. Select-Tech is a completely custom remount facility, each remount is treated individually. The extent of repairs and upgrades is based upon the customer's requests. The following is a remount based on minimum requirements.
Please email any questions about remounts to steve@selecttechambulances.com or, call 931-684-8964
To view how the process works, scroll down.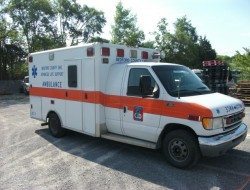 Step #1: Pre-Remount Inspection Before the inspection, all carry-on equipment is removed from the module and a thorough inspection is performed to evaluate any non working components. (Radios, inverters and other mechanical devices will need to be removed before the … Continue reading →