DIFFERENCE IN FLUORESCENT, HALOGEN, OR LED EMERGENCY LIGHTS
Different emergency lights use a variety of bulbs. Considering the type of needs, there could also be a far better option for the actual lighting specification.
 Shop our Ambulance Light Products 
FLUORESCENT LIGHTS EXPLAINED
Fluorescent lamps use electricity to excite mercury vapor, emitting short-wave UV light waves that causes phosphor to glow (hence the name), making light. This form of lighting is often employed in hospitals, offices and schools since it may be placed into tubes and mounted on ceilings. they're additionally common in many sorts of big businesses since they are cost effective through their energy saving operation and tax incentives in states like california. Over the last 10 years fluorescent lights have begun to replace incandescent lights. Emergency lights that utilize fluorescent lamps are available as both AC/emergency and AC only fixtures. These attributes mean that a single fixture may be used for both standard and emergency operation.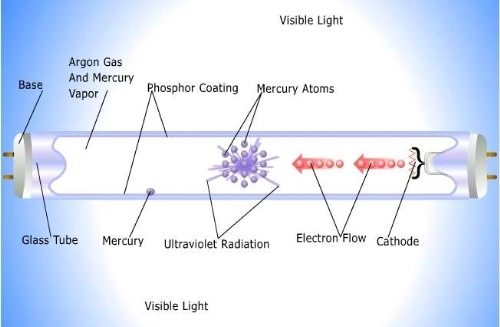 Shop our Ambulance Light Products 
HALOGEN LIGHTS EXPLAINED
Halogen bulbs are a sort of traditional lamp that contain a tiny volume of halogen gas and a metal filament. This creates a chemical change referred to as a halogen cycle that produces light with a better illuminating output and color temperature. These Halogen lamps have many types of uses which include automotive, residential or commercial lighting, stage lighting, and safety use. This style of lamp head is often utilized in wet location emergency situationss since the output of this kind of light is ready to pierce rain and similar challenging obstructions that block our field of vision. These lamps are sealed with a completely gasketed housing that locks out water and debris.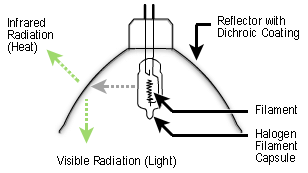 LED LIGHTS EXPLAINED
Light Emitting Diodes (LED) are a semiconductor source of light that mix electrons with electron holes once switched on. This method known as electroluminescence. LEDs became a more and more favorable solution in recent years as they've become more cost-effective. This rise in LED type lights being sold is primarily attributed to their size, brightness, and longevity. They consume less than five watts of electricity at all times, which makes them an energy saving choice. LEDs are often used in fixtures such as weather-proof LED emergency strobes due to their tiny physical size and energy consumption that enable them to use a even more compact nickel-cadmium (Ni-Cd) battery.